Tang+Company Torrance Celebrates Grand Opening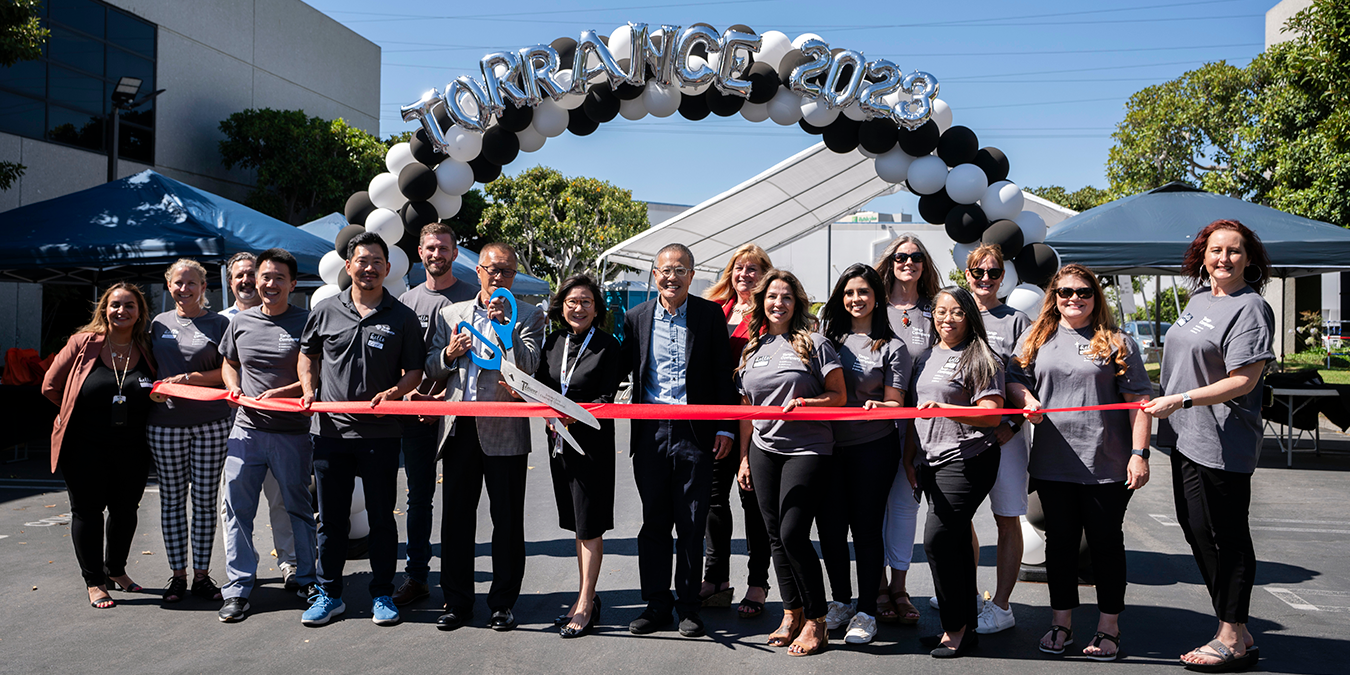 The event highlights the new facility dedicated to helping businesses meet their occupational healthcare, employee screening, and workforce training needs.
August 4, 2023
Nationwide occupational health and safety service provider Tang+Company is excited to announce the grand opening of its new Torrance, CA location. The August 2, 2023, ceremony included a ribbon cutting with Torrance Mayor George Chen, plenty of swag giveaways, and a chance for local Los Angeles-based clients to meet the Tang+Company team and learn more about the sprawling facility.

The new Torrance location houses an occupational health clinic, drug testing infrastructure, and numerous classrooms dedicated to workforce training to serve businesses in the LA area. Additionally, it also serves as Tang+Company's HQ for its nationwide health and safety services.
Tang+Company was excited to see so many clients and team members at the event and is thankful for the help and support from the Torrance Chamber of Commerce to make the occasion a success.
The ribbon cutting was also a time for Dr. Brian Tang, Co-Founder and Chairperson of Tang+Company, to reflect on the company's 45+ years of providing occupational health and services to clients nationwide.
"I am incredibly thankful to be here today celebrating the ribbon cutting of our new Torrance facility," said Dr. Tang. "Our success is a result of the hard work of our incredible team. We are indebted to them and grateful for the trust our clients have placed in us to care for their employees and keep them safe."
To find out more about the journey of Tang+Company, since its founding in 1977, please go here.
One Facility – All Your Health and Safety Needs
The facility highlights Tang+Company's unique ability to integrate the service offerings of its three business units (CAREonsite, ASAPcheck, OSCAsafe) into a single care model that helps businesses lower healthcare costs, reduce safety incident rates, and improve compliance – whether it be for local clients or businesses with numerous locations nationwide.

"Our new facility is truly a one-stop shop for companies to meet all their health and safety needs," said Cliff Wang, Co-CEO and Medical Director of Tang+Company. "Whether it is injury care, DOT drug testing, or safety classes like the High-Hazard Facility Training – we partner with companies to protect their employees and help lead them to the best health outcomes."
Learn More About Tang+Company's Services
Improve Outcomes with Tang+Company
If you need help optimizing your health and safety programs, Tang+Comapny is here to help. Contact us so we can discuss how you can achieve better outcomes in occupational healthcare, workforce screening, and safety training.