Fentanyl & Drug Testing Panels: What Companies Need to Know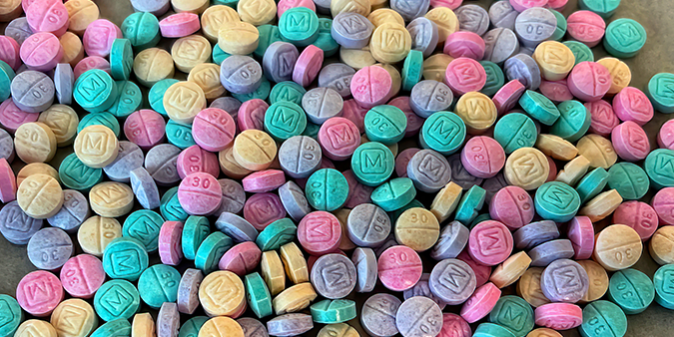 Did you know that standard 7 or 9-panel drug screening tests don't include synthetic opioids like Fentanyl? Learn what your company can do to protect your employees and ensure a safe work environment.
July 17, 2023
Opioids: The Largest Drug Threat to American Business
Opioids are a problem that affects people and businesses across America. Every week 1,500 people die from opioid overdose, according to the National Center for Health Statistics.

While numbers like this are troubling, how should health and safety managers react? How can the dangers of the opioid epidemic be minimized at work? What steps can they take to best protect their workforces from a problem that shows no signs of slowing?

This blog provides guidance for health and safety managers on how to adapt their drug testing programs and the resources they should provide to their employees to address the opioid threat.
The Scale of the Threat of Synthetic Opioids
The clear and present danger to workplaces across America is synthetic opioids like fentanyl. To give you an idea of how bad the situation is, we need to look at some historical information. According to the CDC, there are three phases to the opioid epidemic as follows:
Prescription opioids (1999-2010) which resulted in a 291% increase in overdose deaths from prescription opioids

Heroin (2010-2013) which resulted in a 170% increase in overdose deaths from heroin

Synthetic opioids (2013-Present) which resulted in a 1680% increase in overdose deaths from synthetic opioids.
The numbers clearly show the scale of the synthetic opioid epidemic, which is wreaking havoc on families and businesses across America.
The Problem with Current Drug Testing Panels
The problem for businesses that use drug screening programs to offer a safer work environment, especially for safety-sensitive positions, is that standard 7 or 9-panel drug tests (Common to most workforce drug testing programs) do not test for or review synthetic opioids.

This becomes alarming given recent surveys that show nearly 8 in 10 owners/contractors are concerned about fentanyl being on their worksites, but nearly 30% aren't aware that fentanyl is not included in standard drug tests.
Recommendations on Addressing the Dangers of Fentanyl and Keeping Employees Safe
Businesses need to be proactive and respond to this danger, not wait for fentanyl to rear its ugly head. Here are five actions you can take.
Add fentanyl and other synthetic opioids to your drug panels.

If a business can't add synthetic opioids to all types of testing, at least consider adding synthetic opioids to reasonable suspicion and post-incident testing.

Ensure you have naloxone (An FDA-approved medication designed to rapidly reverse opioid overdose) at your workplace – it can save a life.

Ensure supervisors have completed updated reasonable suspicion training to spot opioid use.

Educate your workforce about the dangers of fentanyl and other synthetic opiates for the safety of their colleagues and family.
To expand further on the last point above, the education of your workforce is very important. They need to know the dangers and the latest trends to protect themselves. ASAPcheck is glad to offer to help. Please click this link for a quick overview of the latest trends in drug abuse.
Need the Help of an Experienced TPA?
ASAPcheck is here to help. For further info on updating your panel or training, please contact ASAPcheck at sales@aspapcheck.com.