Should Remote and On-Site Employees Have the Same Background Checks?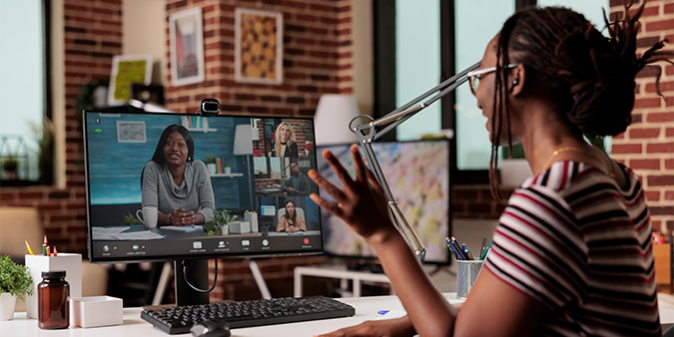 While down from pandemic highs, the latest data shows remote work is here to stay. But do your organization's screening policies properly protect you in this new reality?
July 10, 2023
During the spring and summer of 2020, companies across America scrambled to adapt to the new reality of their employees working at home amid a pandemic. HR Departments that lacked experience managing remote work rushed to create new policies and set expectations for their employees.

To create consistency during the chaos of this transition, many companies continued with the current screening model based on position. But as telework grew in popularity and pandemic restrictions showed no sign of easing, many companies began questioning if their previous screening guidelines were necessary for remote work. After all, salespeople weren't making client visits, and reduced staff at physical offices mitigated the exposure to theft or violent behavior. During a time of difficulty for many companies, HR departments quietly asked, "Why spend money on background screening when the economy is in such a state of chaos and the labor market is so tight?"

Some companies chose to roll the dice, cut costs, and do the absolute minimum in terms of screening, like background checks. Did they miss the mark?
Does Your Organization Need to Reevaluate Remote Worker Screening?
While the COVID pandemic is officially behind us, the effects on the workplace are not. The latest figures from the U.S. Department of Labor found nearly 28% of companies had employees working remotely some or most of the time – that's nearly 1 in 3 workers.

HR professionals need to consider if their approach to screening remote workers, often created during the chaos of the pandemic, is putting their business at risk.

Here are some risks it would be wise to consider.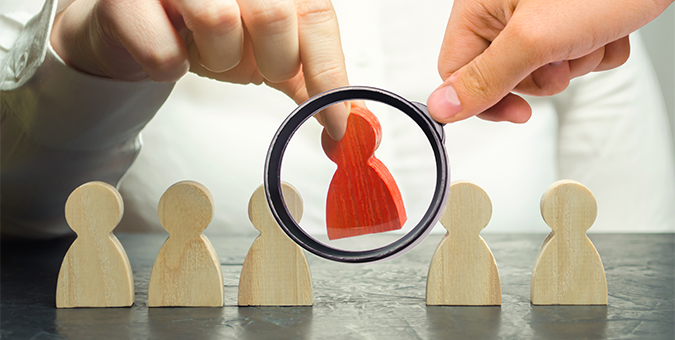 Data and System Access Risks
Remote workers, in many ways, have more access to resources and data to compensate for the logistics of not being in the office. This access puts client and employee privacy at risk – especially if your screening policies are not robust for remote workers.

Data protection should be at the forefront of any company's mission. The location of an employee is not an acceptable reason to compromise. If anything, a company should hold their remote employees more accountable – with better training and screening since they can access sensitive data without the normal oversight that would occur in an office.
Seasoned HR professionals know that there are not only federal, state, and industry-specific regulations that require background screening; many clients expect it. When reviewing your client contracts and SLAs (Service Level Agreements), you should examine the obligations to your clients regarding the company representatives that will have access to their applicant/employee data. For instance, some clients may require that your employees that have access to their data be fingerprinted annually. They may also require special certifications (FCRA) or education minimums (BA in Criminal Justice).

Here are some questions you should know the answer to:
Is your screening package in-line with client expectations, or do they have additional/alternate requirements such as annual rescreening or an extended search scope?

Is this factored into your overall pricing?

Does your client have restrictions on remote workers due to a perceived lack of oversight?

Does your client have government contracts or accreditation commitments that restrict remote worker access unless specific constraints are in place or monitored?
General risks – Cost of a Bad Hire
Just because an employee isn't IN the office doesn't mean the same guidelines shouldn't apply. It goes without saying that each employee is a reflection of your organization whether they are in direct contact with clients or not. Studies show that the cost of a bad hire is at least 30% of the employee's first year earnings (U.S. Dept of Labor). That is specific to hiring, retention and pay, but doesn't factor in the additional amount of management time required to supervise a bad hire. Poorly screened employees can not only damage productivity and employee morale, but the potential for reputational damage is difficult to quantify for small to mid-sized companies.
As a trusted, nationwide CRA, ASAPcheck strongly recommends not to scrimp on your screening program. Simply because an employee isn't in the office every day doesn't mean they should get a pass on the screening requirements of on-site employees.
Creative Solutions to Screen Employees
While screening is not a place to make cost cost-cutting decisions, there are ways to delay or offset some of the screening costs.

For example, if the role includes driving responsibilities, but the employee won't be driving during the probationary period (30-90 days), consider delaying the Motor Vehicle Report until the employee has completed the initial probationary period.

Your company can also investigate progressive screening, which entails layers of screening. If a candidate passes the first round of checks, then have them move on to the second round. If they don't have the credentials as represented (minimum necessary for the position), why waste time and money on drug testing, criminal searches, court fees, and other related costs?

Keep in mind that consistency in hiring protects your organization from not only negligent hiring claims but also allegations of discriminatory practices. Simply put you need to balance your budgetary constraints with risk-prevention strategies on more than one level to fully protect your company.
Email us to discuss building a program that meets your screening and compliance goals sales@asapcheck.com.