Has Your Company Conducted Its Annual FMCSA Clearinghouse Query?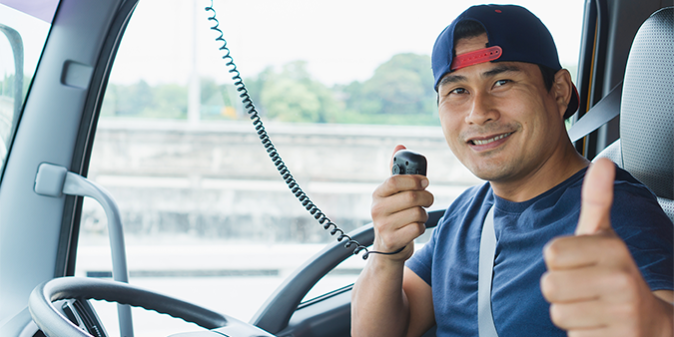 New FMCSA guidelines mean companies that employ commercial drivers (CDLs and CLPs) are required to annually query the FMCSA Clearinghouse. Learn the facts and get TPA help to be compliant.
August 21, 2023
Don't Forget the Query! Follow the New FMCSA Guidance
As your company approaches the fourth quarter, ASAPcheck wants to remind you that according to updated FMCSA guidelines, you need to conduct an annual query on all current employees in 2023. The new guidance states (FMCSA-D&A-CLEAR-382.701-FAQ001):
Employers must conduct an annual query on current employees at least once within a 365-day period based on the date the employer conducted the last query, or another 12-month period determined by the employer, as long as the requirements of 49 CFR 382.701(b) are met.
The purpose of the query is to check for any drug and alcohol testing violations that have been reported and not disclosed to your company by the employee. In essence, it is another safety check required by the FMCSA to determine if current or prospective employees are prohibited from performing safety-sensitive functions due to unresolved drug and alcohol program violations.

Remember, the query needs to be done for all drivers that are currently employed by your company. There are two types of queries – limited queries (which satisfy the annual query requirement) and full queries (which include all pre-employment queries). The annual query requires a limited query, not a full query. Learn more about the difference between the two queries below.
What is the difference between a full and limited query?
A limited query allows an employer to determine if an individual driver's Clearinghouse record has any information about resolved or unresolved drug and alcohol program violations. It does not release any violation details contained in the driver's Clearinghouse record. Limited queries require only a general driver consent obtained outside the Clearinghouse. General consent is not required on an annual basis because it is effective for more than one year. However, the limited consent request must specify the timeframe for which the driver is providing consent.

A full query allows the employer to see detailed information about any drug and alcohol program violations in a driver's Clearinghouse record. An employer must obtain the driver's electronic consent in the Clearinghouse prior to the release of detailed violation information during the full query.
What is the consent process for full and limited queries?
For a limited query, a general consent is required. Employers may obtain a multi-year general consent from the driver for limited queries. A sample limited consent form from the Federal Motor Carrier Safety Administration (FMCSA) is available. Click here to see the sample form for the Limited Query Consent.

For a full query, the driver must provide specific consent to the employer prior to each full query. This consent must be provided electronically within the Clearinghouse.
How do I run an annual query in Clearinghouse?
Visit the FMCSA Clearinghouse website.

Click the login button in the top right corner and access the Clearinghouse using your login.gov username and password.

Under 'My Dashboard', go to Queries, and click 'Conduct a Query'.
Work With a Trusted TPA Partner
As a trusted, nationwide TPA, ASAPcheck is here to help.

An employer can designate a consortium/third-party administrator (C/TPA) like ASAPcheck in the Clearinghouse to conduct queries on their behalf. If you would like ASAPcheck to manage this process for you, please contact sales@asapcheck.com for more information.