Customized Workforce Training – The Solution for the Unique Needs of Your Business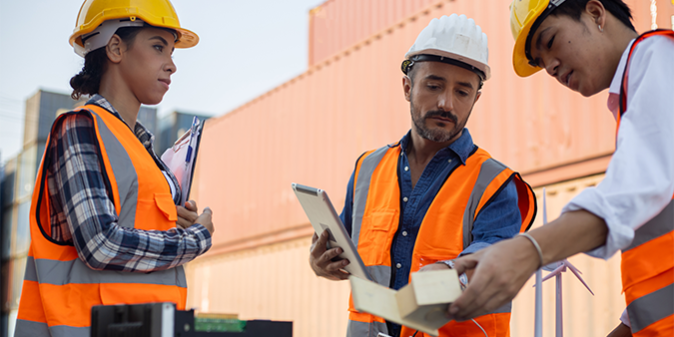 Off-the-shelf training has its place, but are the training needs of your company better served by a customized training solution?
April 3, 2023
The story of Manager Maria illustrates why a company may need a training partner that helps them create custom courses that meet the unique needs of their business.
The Challenges of Manager Maria
Manager Maria needs to hire 15 safety attendants. She has one week to recruit, hire, and onboard the new employees, including providing them with the mandatory training to be compliant with all job site requirements. Maria buckles down and is making progress until she realizes the available off-the-shelf training will cause a major headache. To get the new hires fully trained and compliant, she must arrange for them to take 5 pre-made training modules from 3 different vendors!

By the time all 15 new hires complete the necessary training, Manager Maria has wasted hours of her time dealing with multiple vendors and is over budget because the user fee for each training was steeper than anticipated. With more similar projects on the horizon, Manager Maria wishes she had a single vendor with one course tailored to her needs.
While off-the-shelf trainings may be convenient, they are also cookie-cutter by design. They generalize information, which can make them insufficient to meet your organization's unique needs. Off-the-shelf training is a great way to address basic and standardized training requirements, but beyond that, they can create the following issues.


Frequently cover information at a surface level, rather than going in-depth

Include extraneous information that may not apply to your employees

Multiple training modules, sometimes from multiple vendors, needed to meet core qualifications

Additional in-house trainings required to cover internal policies and procedures
Benefits of Custom Training
Customized training modules can elevate your company's employee training program. Company-branded training can introduce employees to the unique culture of your organization while addressing your specific business needs. Here's how tailored training modules can help when you need to do more than check boxes.


Designed specifically for your company's needs (policies, regulations, values)

Define training requirements and learning prerequisites

Close the gap between management priorities and employee needs

Standardize training across your organization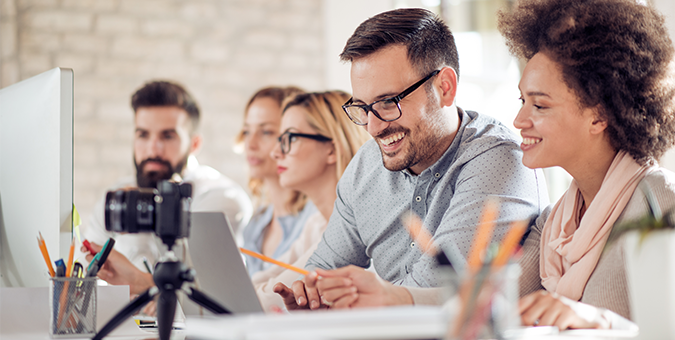 An Investment Worth the Money
Some companies are concerned about the cost of custom training. However, content developed specifically to provide your employees with the knowledge and tools for success help to reduce turnover and create a better safety culture. While custom training often requires a higher initial investment, they often prove to be more cost-effective over time.


Replace multiple off-the-shelf modules with one comprehensive training

Easily update if your training needs or requirements change

Ensure you promote the culture and skills your employees need to succeed

Better knowledge retention with engaging interactive courses

More convenience with courses delivered in the format you need them
If a custom course can benefit your company, keep your eyes open for our next blog in this OSCAsafe special series which will cover what to expect when creating custom training for your company.
Need a Custom Course Now?