Beyond the Rules: Strategies for Successful Safety Management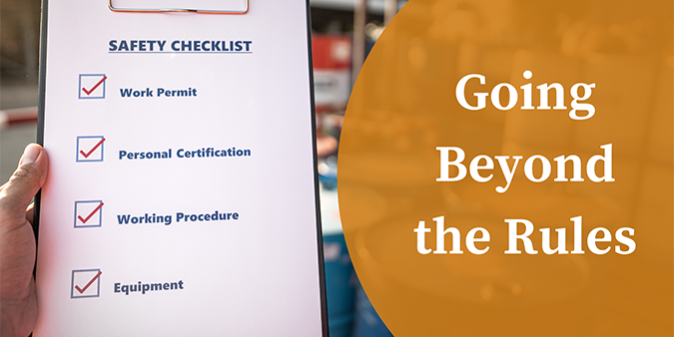 Safety rules are important, but what happens after that? Learn the three key elements to building a successful safety management program beyond the rules.
September 1, 2023
How Safety Supervisors Can Impact the Workplace
As a safety supervisor, you know that devising policies and procedures and setting rules are important elements of your job. But what happens after that? How do you create a safe, healthy, and productive work environment where accidents and injuries are rare?

The answer lies in going beyond the rules. As a trusted nationwide safety council with decades of experience, OSCAsafe has identified three foundational elements to building a successful safety management program: empowering employees, enhancing communication, and fostering a culture of safety.
Recognize that your frontline workers are your boots on the ground, working with your equipment and processes every day. This means they are also most likely to see potential hazards, identify unsafe conditions, and be injured if something goes wrong. That's why it's vital to empower employees to speak up and report safety concerns.
Encourage active participation in safety-related discussions, risk assessments, and brainstorming sessions.

Value worker contributions by recognizing and rewarding their initiative.

Facilitate peer-to-peer mentoring so employees can learn from each other and share best practices.
Effective communication lies at the heart of a successful safety program. Foster an open dialogue with employees, soliciting their input and taking their concerns and suggestions seriously. Maintaining transparency is essential to building trust and credibility.
Communicate rules and safety guidelines clearly and concisely, making them easy for employees to comprehend and follow.

Practice active listening to solicit input from employees and understand their concerns.

Adopt a constructive rather than punitive approach when addressing safety concerns.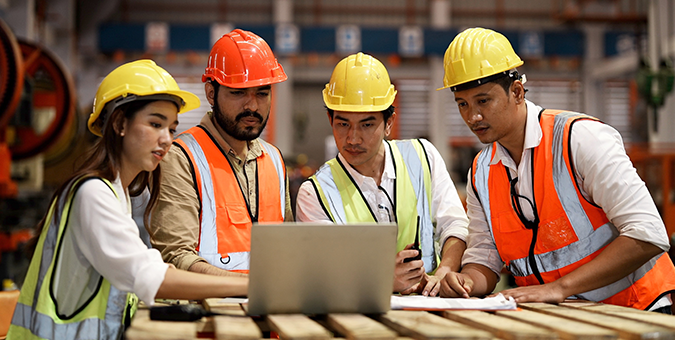 #3-Foster a Culture of Safety
A culture of safety is one characterized by shared responsibility among all individuals. It promotes an environment where employees feel comfortable expressing safety concerns and take ownership of their well-being and that of their colleagues. Leading by example sets the tone for safety awareness in the workplace.
Understand the role human factors play in safety incidents to help devise more effective safety strategies.

Recognize safety milestones and achievements to reinforce the importance of safety efforts.

Foster collaboration between departments and regularly review and enhance safety programs.

Provide ongoing safety training for all employees and supervisors to keep everyone up-to-date on best practices.
Creating a safe, healthy, and productive work environment is not a destination; it's an ongoing journey. As a safety manager, you have the power to cultivate a space where employees feel valued, cared for, and secure. OSCAsafe encourages you to implement the proven strategies outlined in this blog to go beyond compliance to build a dynamic safety culture and a workplace where employees can thrive.
If your business needs an experienced partner who can deliver quality training programs and compliance management, OSCAsafe can help. Contact us to discuss tailored solutions for your business.