4 Ways ASAPcheck Medical Review Officers Help Elevate Drug Testing Programs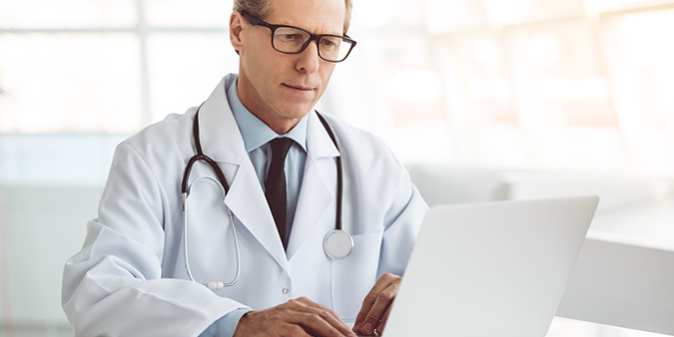 ASAPcheck Medical Review Officers elevate drug testing programs with their occupational health expertise, proven reliability, in-house availability, and unmatched support.
December 2, 2022
Medical Review Officers (MROs) are an integral part of a third-party administrator's (TPA) management of drug-testing programs. But like any medical professional, not all MROs are equal. The more training, expertise, and support an MRO has, the more benefit they bring to a drug-testing program. Read on to find out the top four ways ASAPcheck's MROs can elevate your drug-testing program.
Medical Review Officers (MRO) are the key component in an effective and compliant drug & alcohol testing program. An MRO is a licensed physician responsible for reviewing laboratory results from an employer's drug & alcohol testing program and evaluating medical explanations of positive test results, all while staying compliant with the Department of Transportation (DOT) and HIPAA regulations. They act as the impartial medical head of a drug & alcohol testing program to reinforce the integrity of results, ensure that the privacy of those tested is respected, and reduce liability for companies that drug test employees.
1. Experts in Difficult Occupational Health Decisions
ASAPcheck MROs are board-certified in occupational medicine and licensed to practice in all 50 states. Few other MROs can offer such deep knowledge of workplace health to guide all medical decisions made for a drug-testing program. In particular, ASAPcheck MROs can make more informed decisions about fitness-for-duty based on drug test results and can issue safety alerts for workers with safety-sensitive jobs—something many MROs cannot do.

Drug-testing programs are complex and carry the burden of compliance with state and federal laws. It is better to have experts overseeing your drug testing programs that provide your organization with the best protection from liability.
2. Proven Reliability and Trust
When we say our MROs are experts don't just take our word for it. ASAPcheck is one of the only TPAs in America with MROs certified by the American Association of Medical Review Officers (AAMRO), the National Registry of Certified Medical Examiners (NRCME), and who are board-certified in occupational medicine. We take pride in these qualifications because they bring outside validation to the quality, reliability, and trustworthiness of our MRO services.
As a TPA, our certifications prove we can handle any drug testing program, including programs for all six DOT administrations, such as the Federal Motor Carrier Safety Administration (FMCSA).
3. In-House with Instant Availability
Our MROs are in-house, not contracted, allowing for better quality, control of programs, and quicker turnaround times. Unlike some of our competitors, ASAPcheck never outsources MRO services to a third party.

We believe in providing the best to our clients. In-house MROs ensure we do everything possible to help employers safely hire and keep the right people.
4. We Go the Extra Mile to Help
ASAPcheck MROs are dedicated to putting the care of our clients and their employees first. Their experience helps them provide excellent support in helping employers determine the appropriate course of action if an employee has a positive drug test.

If addiction is uncovered, our MROs know how to offer extra support while being HIPAA compliant. They take the time to help employers understand addiction and provide helpful resources that can assist employees with addiction issues.

ASAPcheck also helps companies effectively react and adjust programs to new or changing drug legislation on federal, state, and local levels. Our MROs, supported by our team, consult with employers on how to navigate these changes and stay compliant.
The Best MROs for Your Business
Simply put, ASAPcheck MROs are experts with decades of experience that are always willing to help create the best outcomes for employees and employers.
Find out how ASAPcheck's quality can help your program today at sales@asapcheck.com.